Browse the latest orthopaedic health research from the clinic and find out about all the latest advances in orthopaedic medicine from arthroscopic surgery to anterior cruciate ligament reconstruction...

The Bristol Orthopaedic & Sports Injury Clinic is a multi-disciplinary clinic for the management of sports injuries and all musculo-skeletal ailments including knee surgery, arthroscopy, joint replacement and shoulder, ankle, elbow & hip surgery...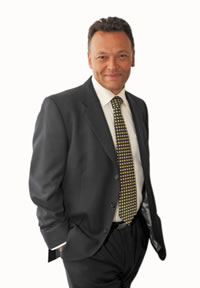 06/10/2010
Professional footballer travels to Bristol for career saving surgery
German footballer Benjamin Schwarz undergoes surgery for patellar tendonitis


08/09/2010
TENNIS ELBOW
SUFFERING FROM TENNIS ELBOW?


08/09/2010
HOW TO WEAR A BICYCLE HELMET PROPERLY
Wearing a helmet can reduce your risk for head injury from a bicycle accident by up to 85% ...


10/03/2010
Bristol's First Knee Transplantation was successfully undertaken.
The first "Knee Transplantation" in Bristol and the South West was undertaken by Mr. Johnson at the Glen Hospital Bristol. The ground breaking procedure was undertaken in a 4 hour operation using the latest keyhole surgical techniques.